Browsing articles from "October, 2008"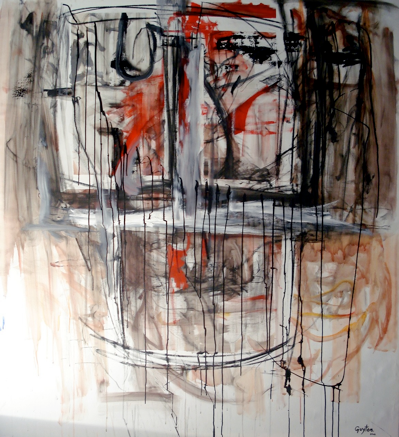 We had made it a habit of attending the SOUND Festival in Aberdeen every year we had been in the UK. This year was no exception. Since Serg was staying with us at the time, we figured it would make a great road trip/vacation. I managed to book us a gig at a nice venue in Aberdeen, and we were off. The car was loaded to capacity with the three of us, a massive canvas (to be assembled at the venue), quilts/pillows, and quite a bit of gear.
Since this was more of a 'solo' show, with some support, I planned for a different type of setup. I went with a nearly all Ciat-Lonbarde setup running a Sidrassi, Cocolase, Namasitar, and Radio Zither. There was also a toy piano and a banjo.
We broke the set into three sections. The first was some solo improv on toy piano + electronics. This was followed by an inspired performance of 'The Ocean's, Like, Right There' from my eventual Jew Point Owe release. Last came a 'cover' of Regina Spektor's Apres Moi, and by 'cover' I mean we used it as a setup for some very noisy, noisy, improv. It was intense.
Angie made a beautiful painting, using lots of tape, which created some great sounds when being applied/removed.
Painting owned by Bill Thompson.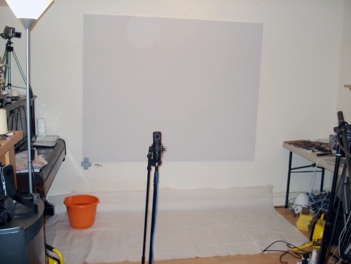 Finally got around to doing a studio recording. We just did our first gig as a four piece and it went splendidly well, so we decided to capture that lineup of Rodrigo, Angela, Anton, and Serg.
Here are some pictures from the recording session.
UPCOMING EVENTS
None at the moment. We're currently in research mode, rehearsing/experimenting with our new sensors and lights, trying to evolve this thing.
Most Recent