Browsing articles in "TSC"
This July we were invited to be a part of an exhibition event put together by the Blank Media Collective. (Fun Fact: Blank Media put on the first Takahashi show ever back in 2007!)
The way this event came together was a really great experience.  From the beginning, Mark Devereux (blank media's director) really drove the point home that he wanted it to be artist-centric.  It was an exhibition showcasing our work, as well as that of Naomi Kendrick, and Barcelona-based group, Ephemeral Eggplant Intervention.  All artists that explored the merger of sound/music and visual art.  What was really great was that everyone's input was welcomed at the ground level.  Those of us here in Manchester (TSC and Naomi) met several times before the event, and Mark acted as a conduit, communicating to us EEI's ideas (and visa-versa) throughout the process. In the end, in addition to a static work exhibition, there were live events, a Q&A session, and a collaboration event with the improv organization The Noise Upstairs (which is run by Anton and Rod).
Opening night was really well attended. The place was packed.  It was a really good atmosphere to which local Spanish restaurant, Sandinista, contributed to by supplying free tapas! It was great seeing people stood looking and discussing my work.  This was the first time I exhibited any work in a gallery so and it was all a really satisfying experience.
Here's a video made by Castles Built In Sand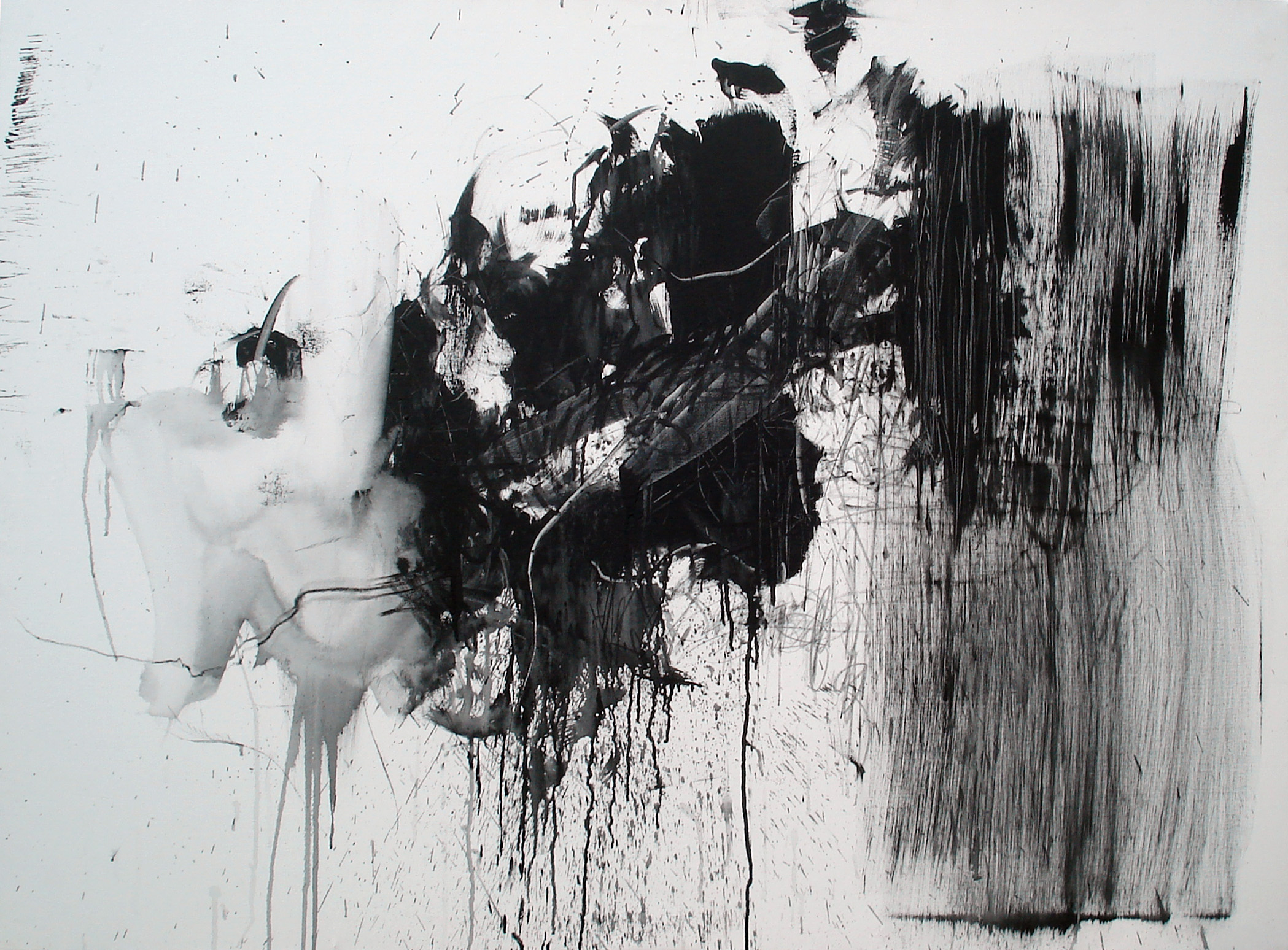 UR: Black, (121 x 163cm)
Created on June 30, 2011 at Islington Mill. UR: Black is a first in an on-going series, coordinated by Helmut Lemke and the Ursonate group.
Towards the Beat of a Different Drummer: A Journey into the Loss of Fidelity in Drums and Electronics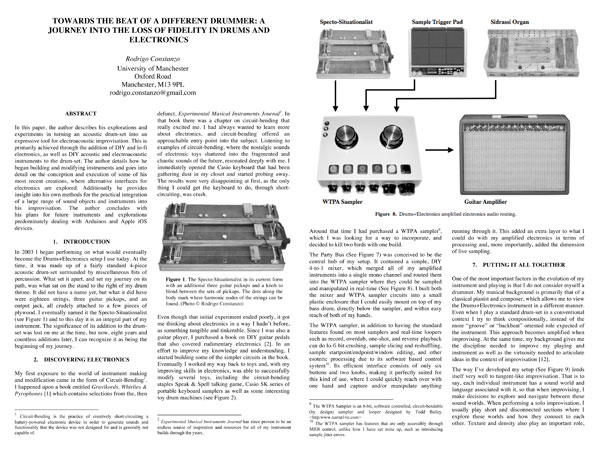 Performed at Sheffield University as part of an event coordinated by Small Ideas.
I lost a black hoodie there.
The painting is missing its sound, but it is not retrievable.
The audio recording is not the sound of the painting because the painting is seen all at once.
The two are divorced from one another.
The only way to associate sounds with the painting is to be there when it's made, and hear the sounds for the marks as they're being made.
The completed painting has no sound.
The two are related: the recorded sound and the complete painting.
From my reflective statement, written in 2011.
ABOUT
Takahashi's Shellfish Concern merges sonic and visual information into a single transmission during improvised performances. I think we're all exploring consciousness, and I want to realize with every thought and expression that I am that through which the universe speaks. TSC helps me in trying to do this. We are based in Manchester, England.